In a dictionary, 'Daydream' means a dream in the daytime.  It refers to a dream or a process of imagining or imagining an unrealistic world in which a desire not met is met directly or indirectly.  In the real world, human beings act to stop their excessive desires, and daydream is a kind of escape phenomenon that solves the situation.
I recalled that I draw an imaginary world in my childhood like drawing living under the sea and floating in space. I wanted to make a fairy tale feel. What is different from the paintings I painted when I was a child is that I have a desire to run away from reality in animation.
​​​​​​​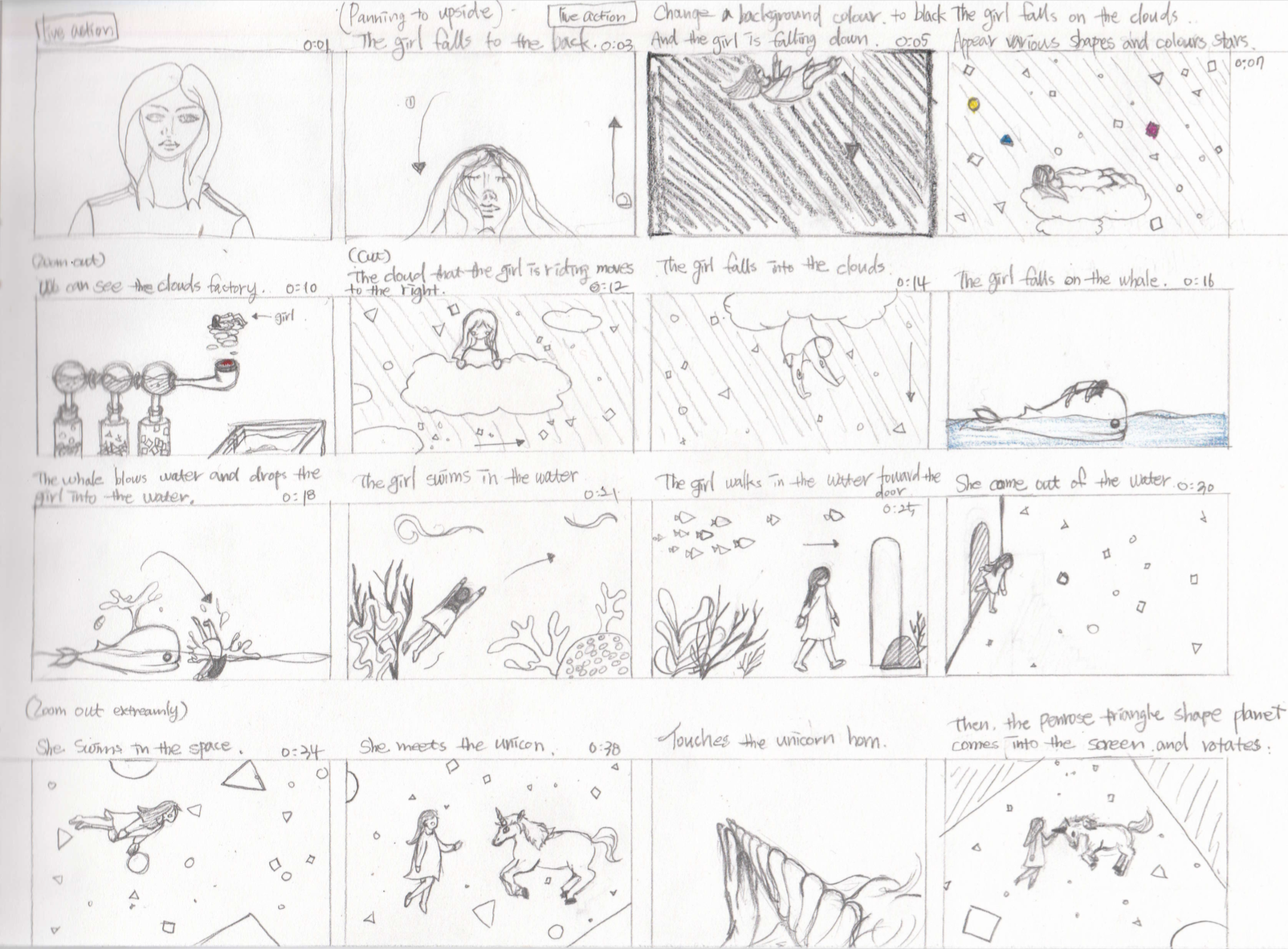 The story of the animation is that the girl is dreaming. This animation contains some symbolisations. 
​​​​​​​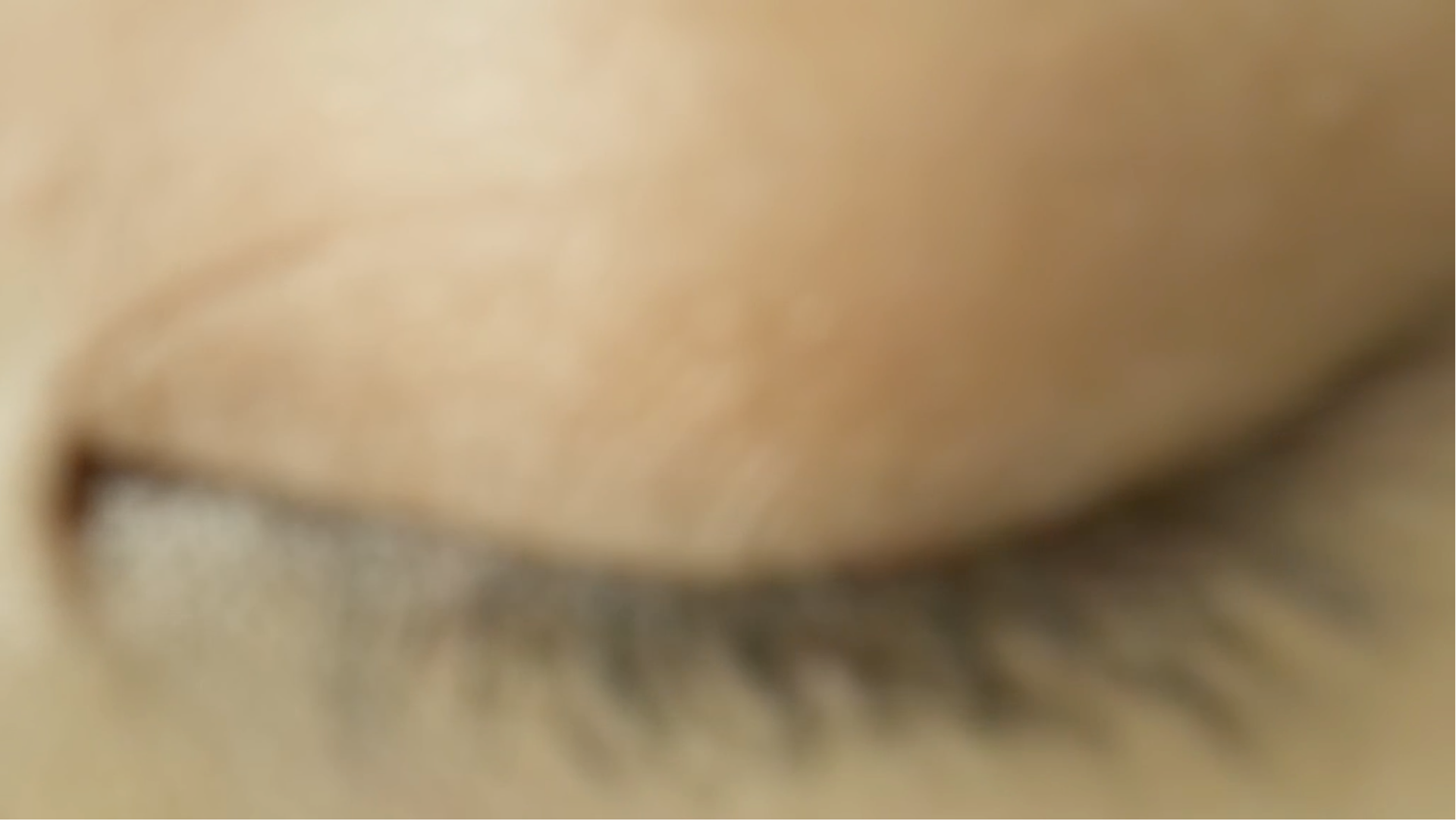 She closes her eye in the last scene. It means that she does not want to awake from her dream.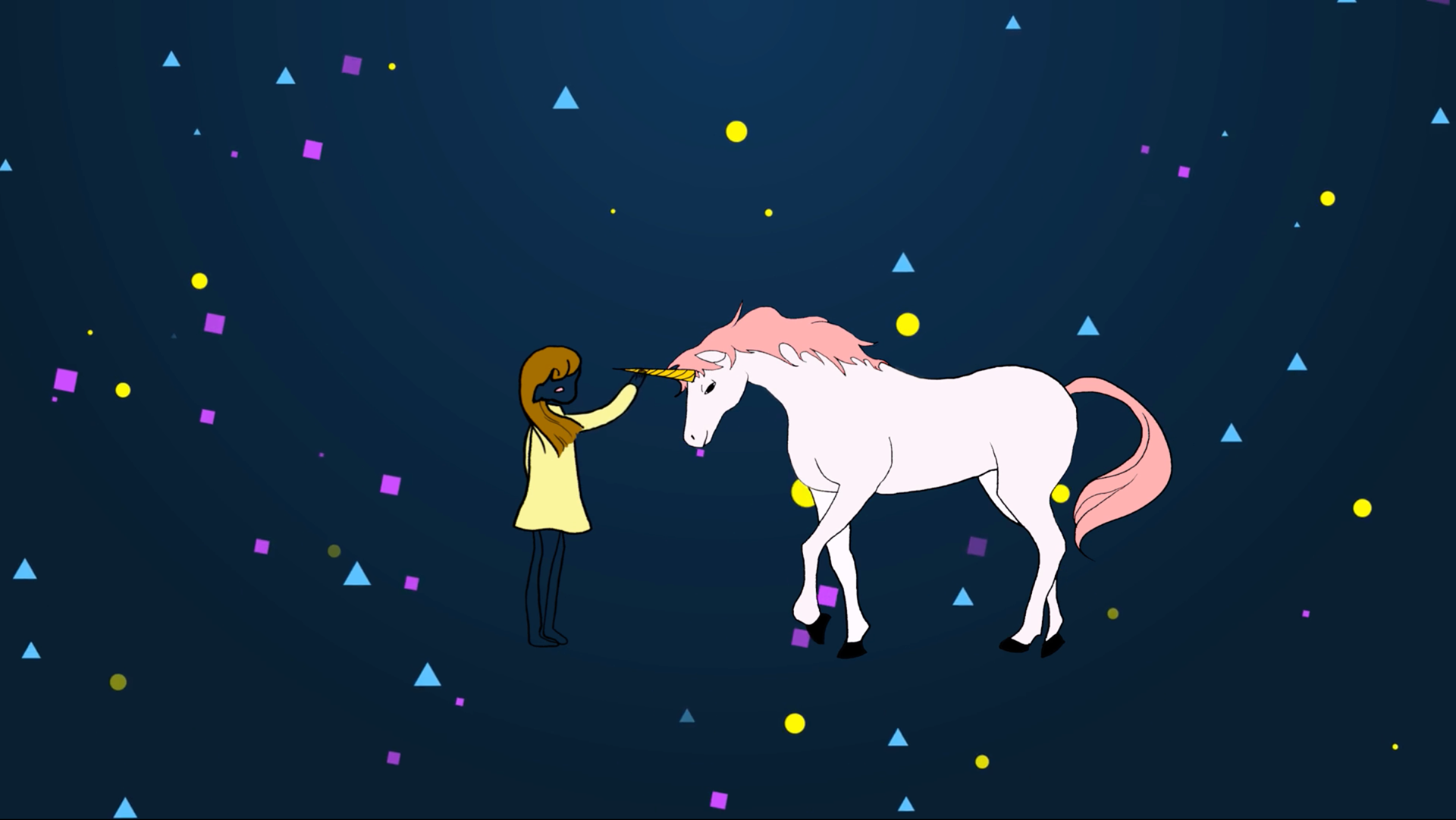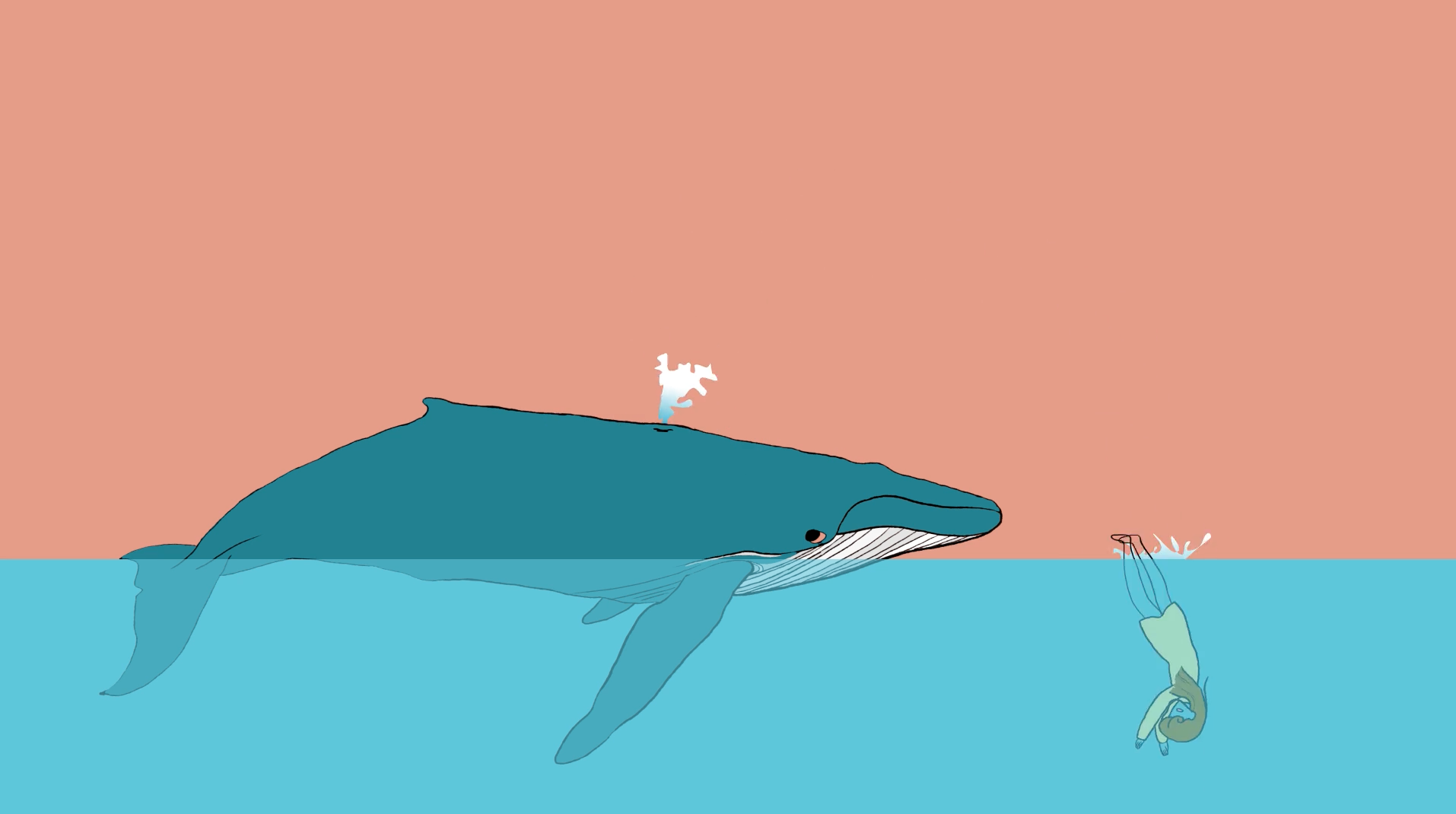 The whale means dreams and oneself. Also, she encounters the unicorn. 
The unicorn symbolises dreams and hopes. 
​​​​​​​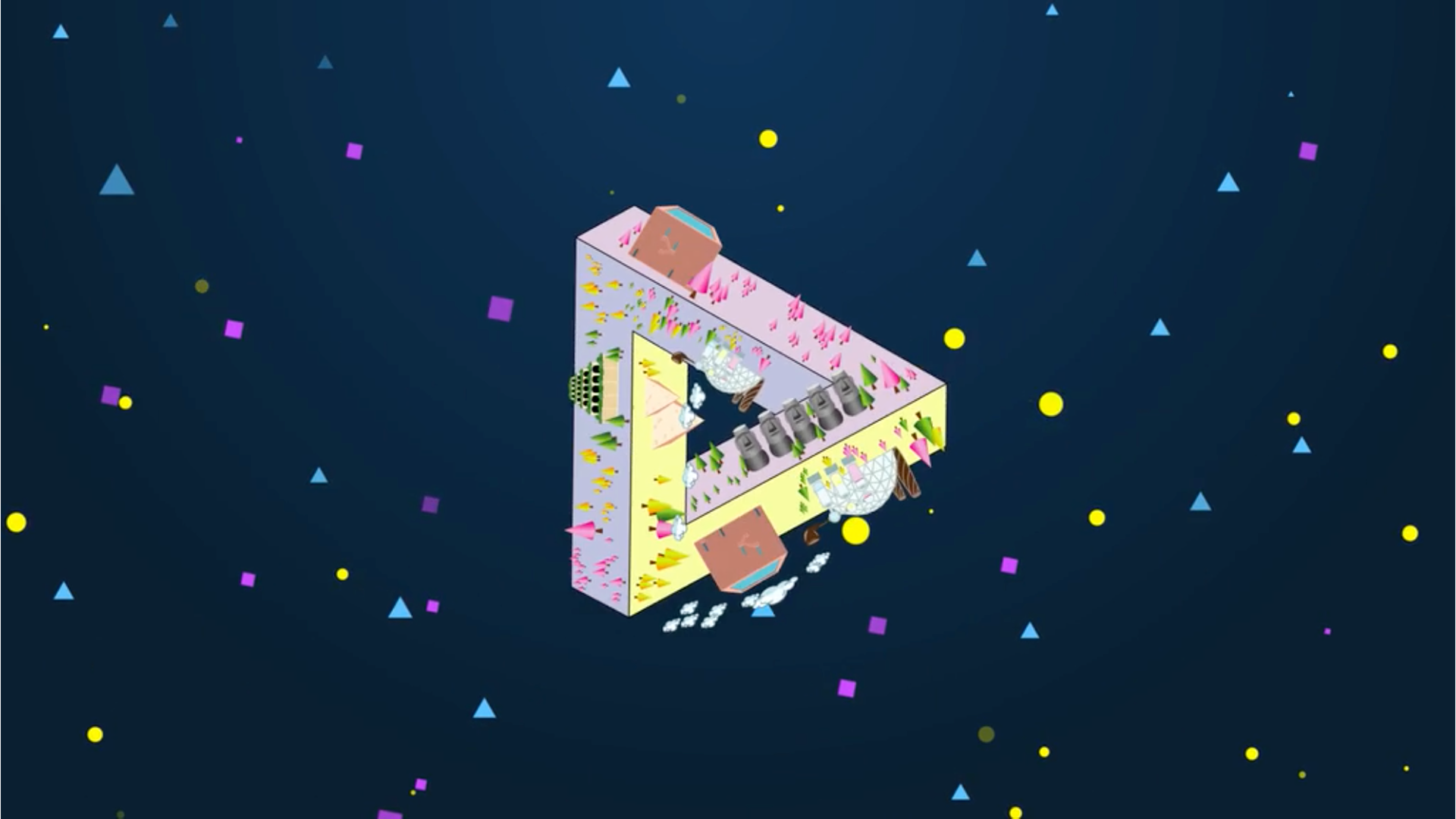 A shape of the planet is Penrose triangle. The Penrose triangle is actually an impossibility. The triangle looks like have a square cross-sections. However, this is only possible with a two dimensional picture. 
The colours of the planet are yellow, blue and purple. Yellow means freedom, also my identity colour. Blue means mystique and the unknown world. Purple means imagination.
 If you look at the planet closely, you can see some buildings. Some of buildings actually exist in the real world, but they are some of the Seven wonders of the ancient world. Hanging gardens of babylon, Moai statues and Pyramids. And two buildings are from my imagination (clouds factory, sea pool).